Introducing Black Pearl, a sugar cane molasses uniquely developed to assist the artisan distiller in creating the finest rums.
At International Molasses we use a special filtration to remove impurities and eliminate off flavors in your final product. Black Pearl was developed specifically for the artisan distiller to maximize yield and ensure consistent flavor and body in hand crafted rums.
We also supply malt extract and co-extract of malt and rye, corn or wheat to assist the artisan distiller in making whiskey and bourbon.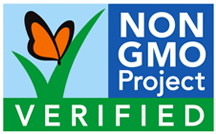 Select
for a smooth, creamy, buttery, sophisticated
premium rum.

Caribbean
for a sweet, smooth, Caribbean style rum

Dark
for a bolder molasses aroma without sacrificing the smoothness of a premium rum

Product Customization
Whatever the application, our highly skilled food technologists help customers create the best natural sweetener solution for their specific needs.