Molasses is a natural and nutritious sweetener extracted from sugar cane during the production of refined sugar. With a distinct and rich flavor, molasses can serve as a cost-effective substitute for highly-refined sugar and other nonnutritive syrups. Over a long history, molasses has been used as a health supplement for its natural combination of sweetness, vitamins, and antioxidant properties.
Benefits:
Rich in vitamins and minerals
Sweet with a distinct taste
Enhances other flavors
Natural coloring agent
Natural preservative
Natural antioxidant
Facilitates browning in crusts
Regulates dough fermentation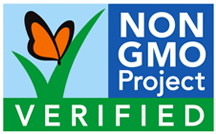 Golden Trim
Molasses
A premium high-quality natural sweetener with a golden color, clean taste, and smooth honey notes. This product contains the highest amount of total sugars and is cost effective substitute for honey.

Brown Sugar
Molasses
A versatile and unique formulation of sugar cane molasses that when uniformly mixed with white refined granulated sugar, produces a brown sugar with a delicious flavor and aroma yielding cost savings in handling, storage and logistics.

Classic
Blend
A dark brown-colored molasses characterized by a strong, robust flavor. The unique flavor profile melds well with both sweet and savory flavors.

Dry
Molasses
Dry Molasses is a free-flowing dehydrated molasses made from all-natural pure sugar cane molasses in combination with maltodextrin as a drying aid. Ideal for flavor and color enhancement. It's perfect in dry applications where product constraints prevent use of liquid molasses.

Custom
Products
Molasses is our business. For us it is not a by product to monetize but our core ingredient. We have a dedicated team selecting from a wide source of molasses to create the perfect sweetener to meet your needs.

Product Customization
Whatever the application, our highly skilled food technologists help customers create the best natural sweetener solution for their specific needs.